Episodes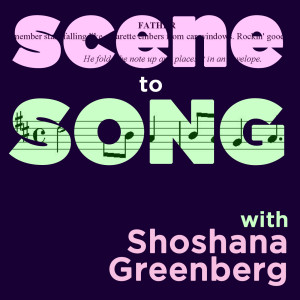 Monday Dec 27, 2021
Monday Dec 27, 2021
In this episode, eight of this season's guests--Janine McGuire (Episode 55: The Musicals of Andrew Lloyd Webber), Deborah Blumenthal (Episode 57: Company), Rob Hartmann (Episode 59: Merrily We Roll Along), Danielle Feder (Episode 60: Parade), Amber Savva (Episode 64: Rock Musicals), Robert Lee (Episode 65: Artist Characters in Musical Theater), BethAnn Cohen (Episode 66: Into the Woods), and Victoria Myers (Episode 67: The Roles of Bernadette Peters)--return to discuss the topics from the season and listener questions and comments. 

This discussion was held live on Sunday, December 19th on Scene to Song's Facebook page, and was recorded for this podcast almost in its entirety. Scene to Song will be going on a brief hiatus to prepare for Season five and will return in early 2021. In the meantime, you can write to scenetosong@gmail.com with a comment or question about an episode or about musical theater, or if you'd like to be a podcast guest. Follow us on Instagram at @ScenetoSong, on Twitter at @SceneSong, and on Facebook at "Scene to Song with Shoshana Greenberg Podcast." The theme music you are hearing is by Julia Meinwald.

And a special announcement for 2022! When Scene to Song returns for season 5, it will have an accompanying monthly e-newsletter! You'll get more info about the episodes and guests, a "this month in musical theater history," shout outs to upcoming musicals in development, and more! Sign up now at scenetosong.substack.com to make sure it's in your inbox when we launch in February 2022!