Episodes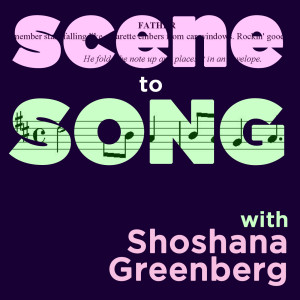 Monday Nov 14, 2022
Monday Nov 14, 2022
In this episode, community-based theatre director, deviser, workshop facilitator, producer, and educator Rose Ginsberg discusses abolition in musical theater and how those ideas are present in the stories of various musicals. We also talk about the song "You're Never Alone" from the 2014 Jason Robert Brown and Marsha Norman musical The Bridges of Madison County.
You can write to scenetosong@gmail.com with a comment or question about an episode or about musical theater, or if you'd like to be a podcast guest. Follow on Instagram at @ScenetoSong, on Twitter at @SceneSong, and on Facebook at "Scene to Song with Shoshana Greenberg Podcast." And be sure to sign up for the new monthly e-newsletter at scenetosong.substack.com. Contribute to the new Patreon. The theme music is by Julia Meinwald.
Music played in this episode:
"You're Never Alone" from The Bridges of Madison County.